Wild kingdom
We are up in New Jersey at my parent's house this weekend to stay with my grandmother while my parents are out of town. As an added bonus, we got to hang out with my parent's newest house guests...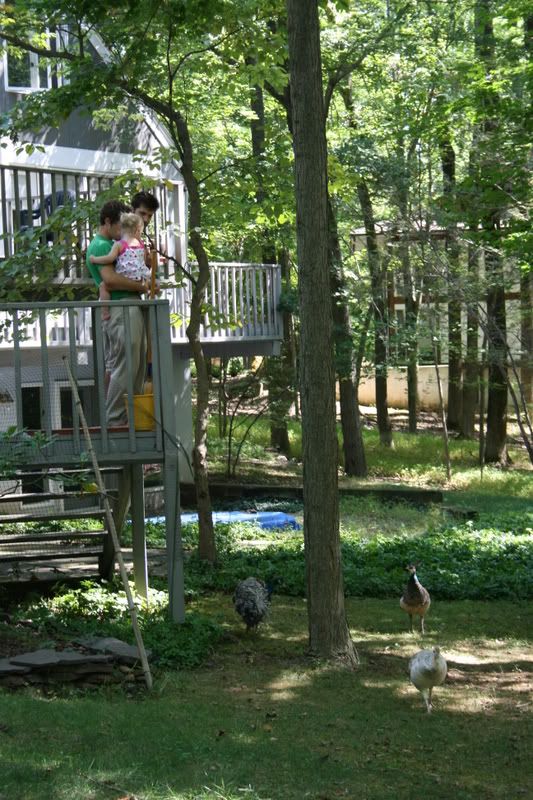 ...peafowl!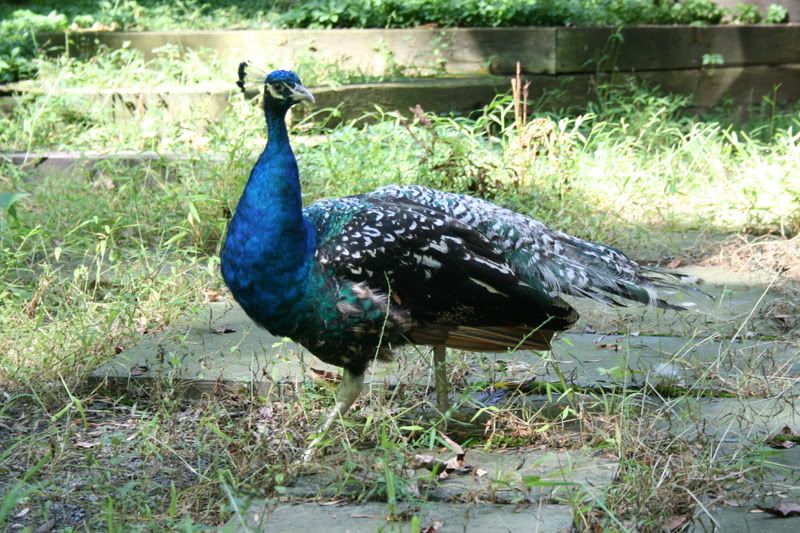 However, we aren't the only creatures in the neighborhood checking them out.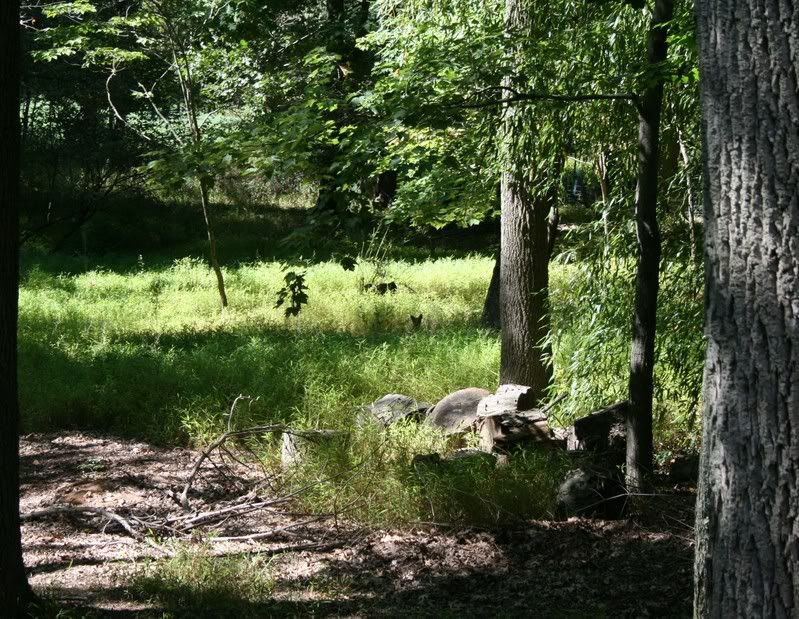 Watch out, little buddies!