Hua Hin
We attempted a long weekend on the beach but were foiled by Clementine's bronchitis-induced misery. She did manage to do some exploration before we turned around and headed home.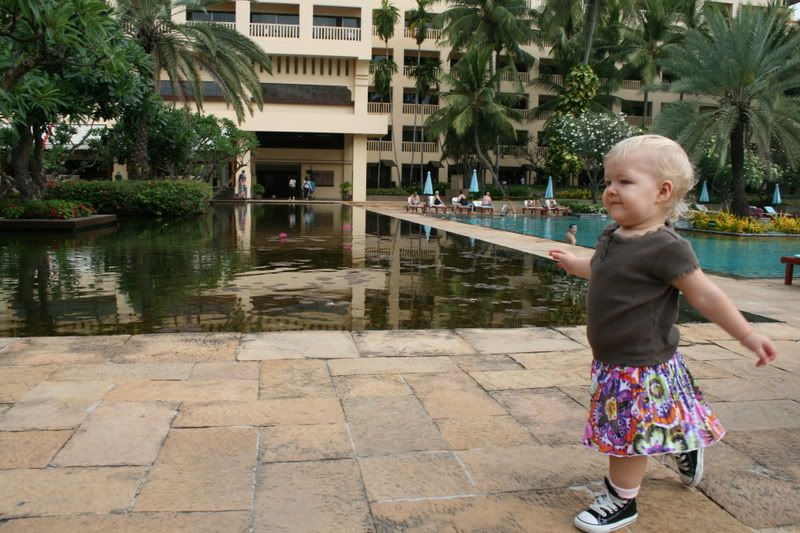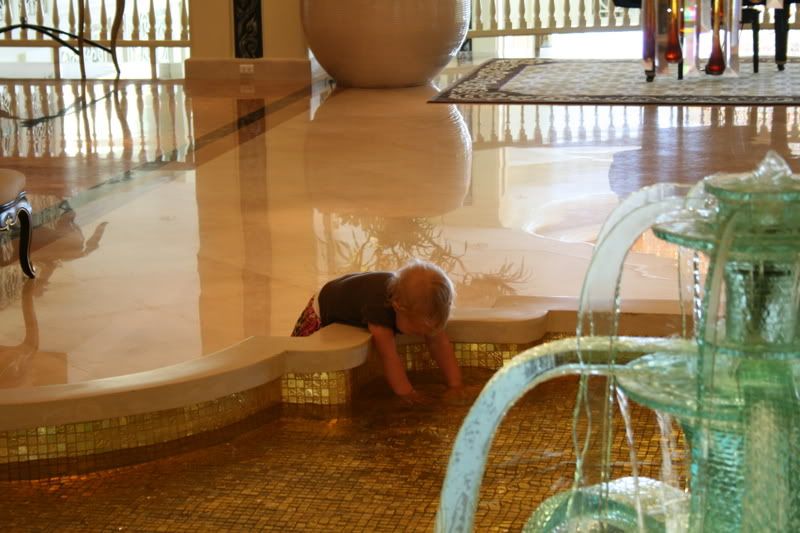 The resort has polo fields and a stable attached, so we went to visit. Clementine was okay with the pony...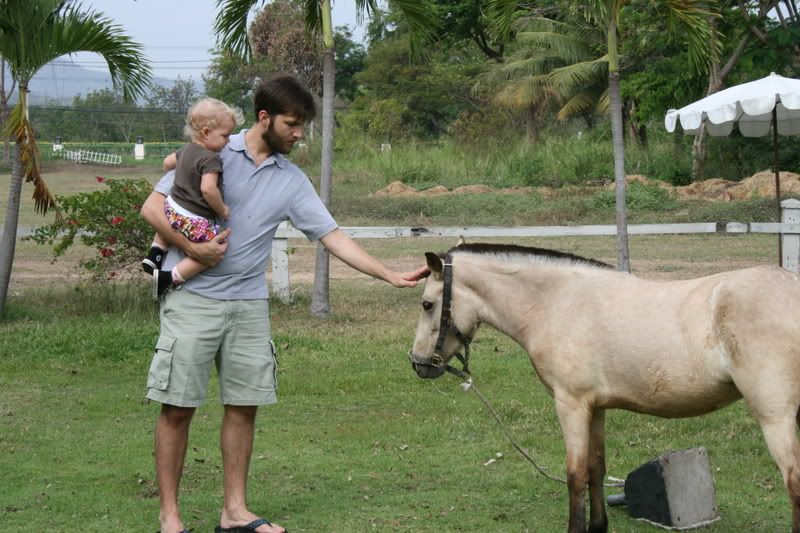 ...but wanted nothing to do with the horses.